Save the Date
The Thirteenth Annual Archives of Falconry's Spring Rendezvous will be held on Saturday, April 18, 2020. Please note this will be the weekend after Easter. The Oxford Suites will once again be the hotel for the banquet and will have discounted rooms.
---
The 12th Annual Rendezvous held April 6, 2019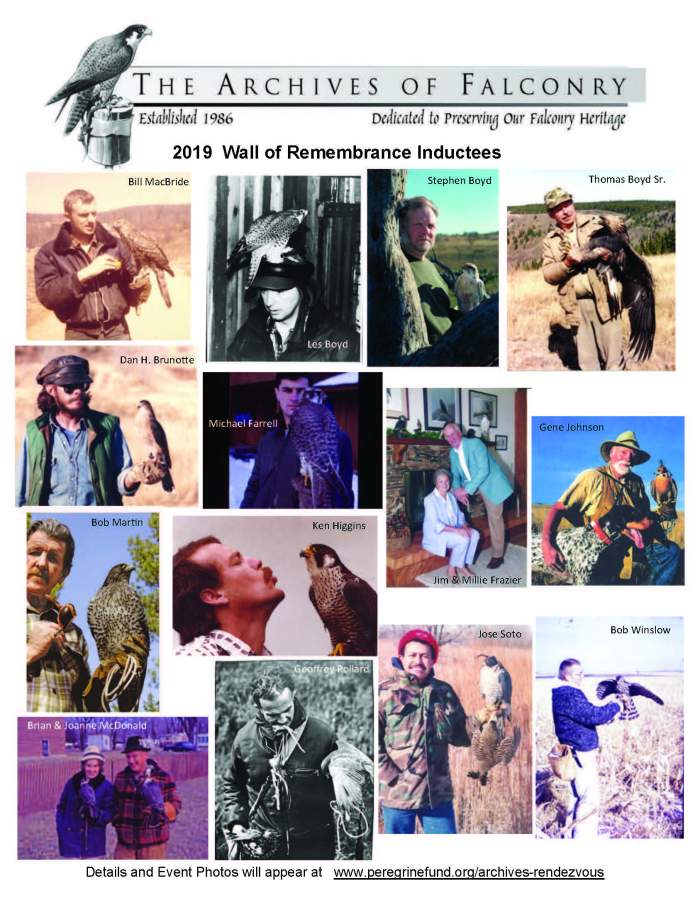 ---
The 11th Annual Rendezvous held April 7, 2018

---
The 10th Annual Rendezvous held March 11, 2017

---
The 9th Annual Rendezvous held March 12, 2016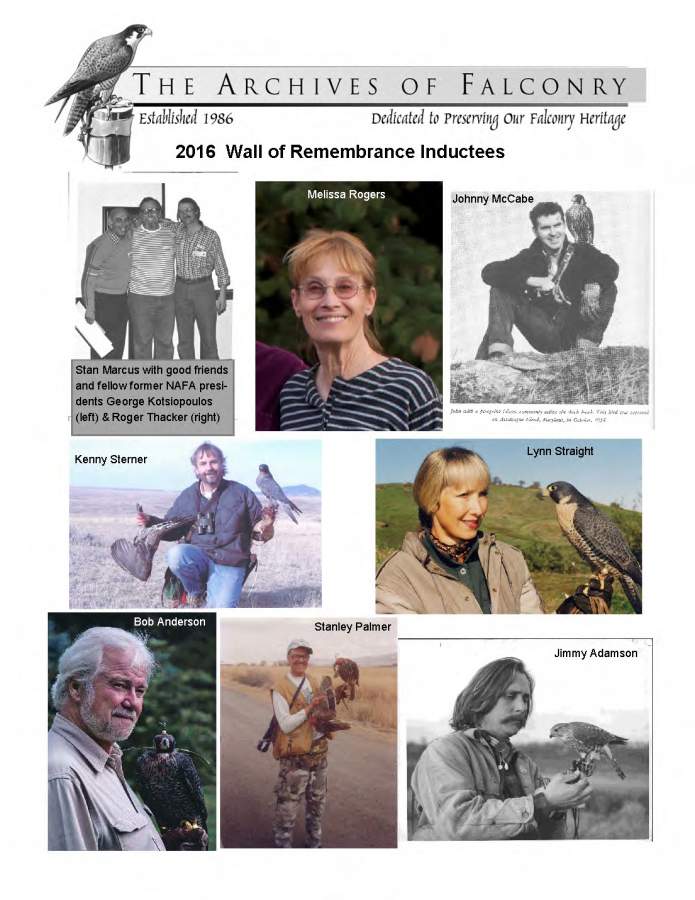 ---
The 8th Annual Rendezvous held March 7, 2015
Unveiling of Fuertes Painting at 2015 Rendezvous

The Archives acquisition of the Fuertes painting was an important moment in North American falconry history. Prior to the 1920s, Luff Meredith, "The Father of North American Falconry", was one of the very few falconers in the United States. In 1920, Louis Agassiz Fuertes, a non-falconer, wrote an excellent, thoroughly researched article on falconry for the National Geographic magazine. Fuertes included diagrams, his own art, and photographs. This issue is a collector's item today.
The publication of Fuertes piece inspired young people across the country to take up falconry. Such notable lifelong falconers as Al Nye, the Craigheads and Tom Cade got their inspiration from this article. Luff Meredith read the article too and loved its artwork. Fuertes was widely regarded as the new Audubon at the time and his artwork continues to command high prices to this day. Meredith was a graduate of West Point and became a pilot in the Army Air Corps during WWI. He wrote to Fuertes and commissioned him to create a painting of a stooping peregrine to be used as the "nose art" on the planes in his bomber squadron. Upon leaving the military temporarily between the wars, Meredith retained the painting as it was his personal property. Many falconers viewed it as it hung in Meredith's various homes as he moved across the country. After his death, the original became separated from Meredith's immediate family. Its whereabouts were unknown for over 35 years. In early summer 2014, Luff's son, Bill, located the original rolled up in a storage closet of a distant family member. He generously donated this valuable original work to The Archives of Falconry. At the dedication and unveiling ceremony held as a part of the 2015 Rendezvous, Bill commented that the painting "belongs here." We will be forever grateful to Mr. Bill Meredith and his family for his extraordinary generosity and remarkable efforts to get this historically significant painting to the Archives. Thank you Bill!