California Condor
Scientific Name:

Gymnogyps californianus

Population Status:

Critically Endangered

Body Length:

46-52 inches (1.1-1.3 m)

Wingspan:

Up to 9-1/2 feet (2.8 m)

Weight:

17-26 pounds (7-11 kg)
---
Conservation Projects
---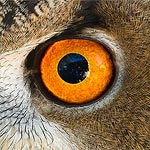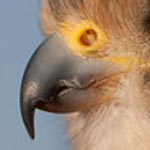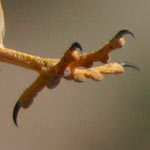 ---
Research Resources
Did you know?
The California Condor is one of the largest birds in North America. From wing tip to wing tip, it measures 9.5 feet. That is just a little shorter than the standard height for a basketball hoop!
In 1982, only 22 California Condors were left in the world. With the help of biologists, they now number over 400, with more than half flying free in the wild.
As one of the longest-living raptors in the world, condors may live to be 50 years old or more.
There is no difference in the physical appearance between male and female condors.
Lead poisoning is the main threat to the survival of California Condors.
---
Photo gallery