2020 Calendar: celebrate 50 years with us!
Receive one free when you join.
Ordering offline? Use this form.
Scientific Name:

Falco punctatus

Population Status:

Vulnerable

Body Length:

7-10 in (17.7-25.5 cm)

Wingspan:

1-1/2 ft (30.5-45.7 cm)

Weight:

6-8 oz (170-227 g)
Conservation Projects
---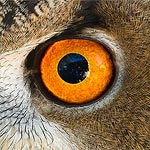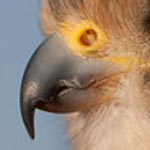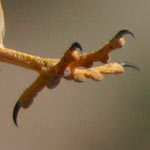 ---
Research Resources
Did you know?
For a time in the 1970s, the Mauritius Kestrel was the most endangered bird of prey in the world – with only four known individuals remaining in the wild.
The restoration of the Mauritius Kestrel from the brink of extinction in the 1970s to around 800 individuals today is one of the greatest conservation successes in history.
Unlike the Common Kestrel of the Old World and the American Kestrel of the New World, there is no difference in coloration between the male and female Mauritius Kestrel.
---
Photo gallery
Photos needed! If you are a photographer and would be willing to donate photos of for use on this site, please email us.