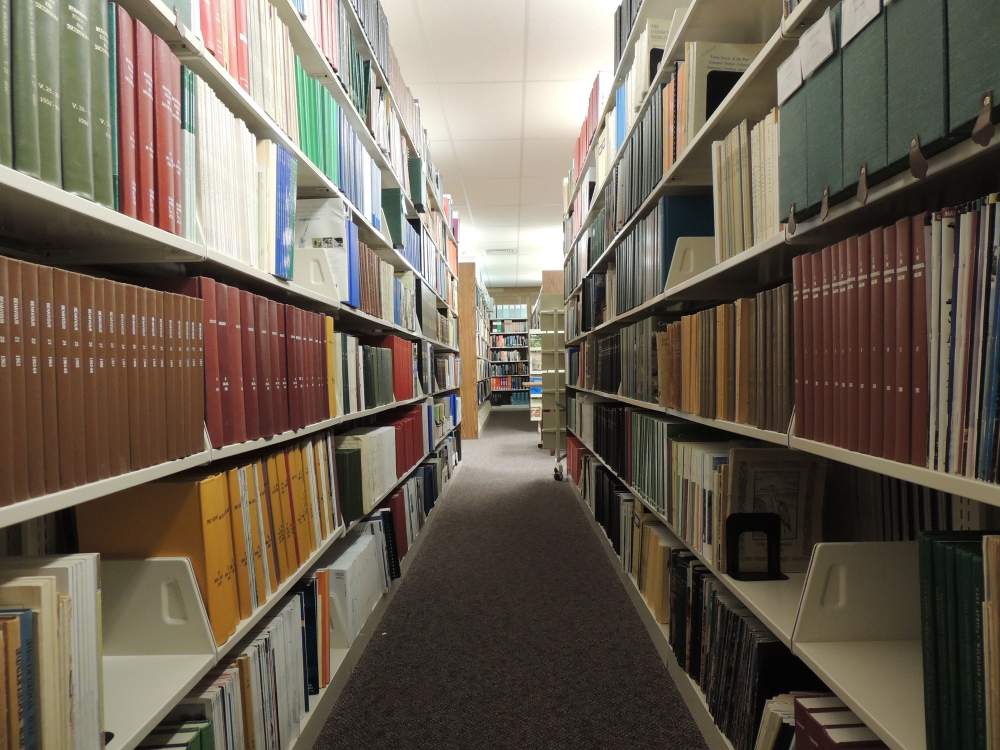 The Peregrine Fund Research Library was initiated in 1994 and has grown to be one of the largest collections of scientific literature on birds in the world. It is housed in a 5,000-sq ft. space in the Gerald and Kathryn S. Herrick Collections Building, which was completed in September 2002.
The collections include more than 23,000 books and reports, 30,000 reprints, full or partial runs of over 1,500 journal titles, and many newsletters, conservation magazines, videos, CDs and DVDs, and maps. The emphasis is strongly ornithological, although there are also many titles on other groups of animals and conservation biology.
Although our primary focus is raptors, our library is rich with all topics relating to the natural world. PDF copies of book chapters and single articles in the collection that are more than five years old will be supplied free of charge upon request. Just fill out the online form here to make a request.
For more information, contact:
Director of Global Conservation Science
Main Phone:
208-362-3716
Research Library Links
Research
The Global Raptor Information Network (GRIN) is a website maintained by The Peregrine Fund to provide detailed information on diurnal birds of prey and to facilitate communication between raptor researchers of the world.
GRIN features include a comprehensive database on the distribution and population status of diurnal raptors, handbook-style species accounts, a large searchable bibliography, homepages for raptor researchers, a "Recent Raptor News" section, and links to numerous other related websites.
Please visit GRIN at globalraptors.org.
---
Species alphabetized by common name