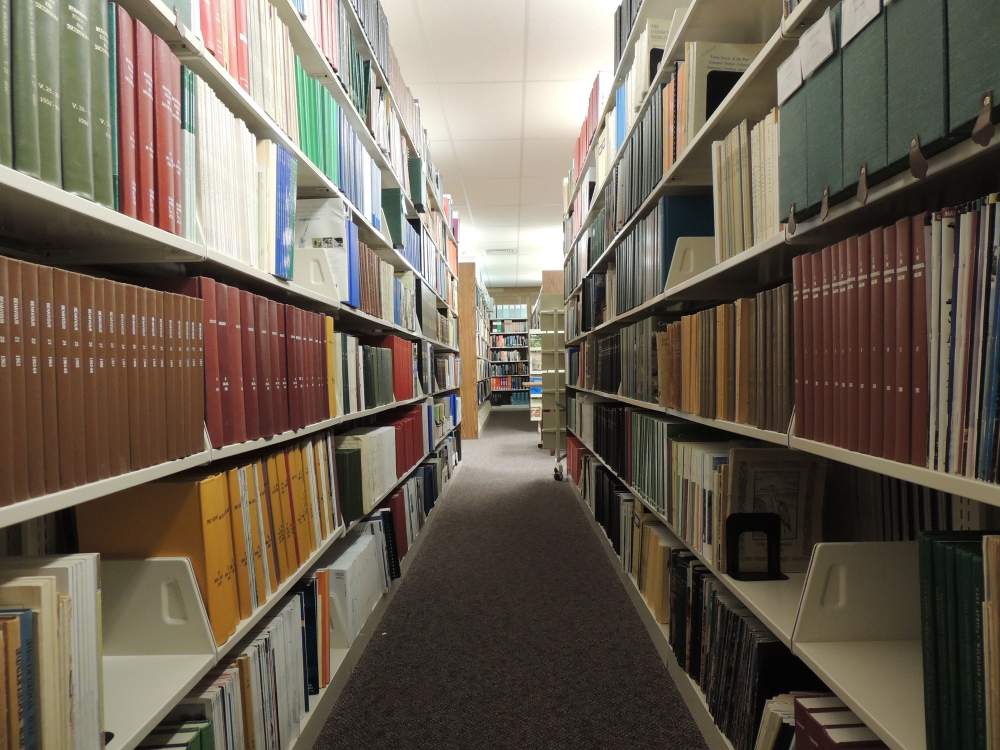 The Peregrine Fund Research Library was initiated in 1994 and has grown to be one of the largest collections of scientific literature on birds in the world. It is housed in a 5,000-sq ft. space in the Gerald and Kathryn S. Herrick Collections Building, which was completed in September 2002.
The collections include more than 23,000 books and reports, 30,000 reprints, full or partial runs of over 1,500 journal titles, and many newsletters, conservation magazines, videos, CDs and DVDs, and maps. The emphasis is strongly ornithological, although there are also many titles on other groups of animals and conservation biology.
Donations and duplicates
Our collections have resulted from the merging of over 50 major private libraries of books, journals, and reprints donated by prominent ornithologists or their heirs. We continue to welcome such donations, even of items we already have. We can exchange or sell the duplicates to add new titles to our collection. Inventories of our duplicates are posted here. We are especially interested in exchanges with foreign libraries and researchers. All donations to our Research Library by U.S. citizens are tax deductible.
Our goals
Our Research Library serves two main functions.
We fulfill an essential archival role for the global scholarly community by preserving the original paper copies of as many bird publications as possible.
We strive to make our library collections accessible to all persons, especially researchers and students.
We provide PDF copies of any article or book chapter in our collection upon request to library@peregrinefund.org. To date, we have answered such requests from people in 73 countries and nearly all U.S. states and Canadian provinces. There is no charge for this service, but donations are appreciated to support our library programs.
If you would like to make use of the library, please contact us at GRIN@peregrinefund.org to make an appointment. We look forward to your visit- in person or electronically!
Library Contacts
Library Director
Main Phone:
208-362-3716
Direct Phone:
208-362-8251
Email:
grin@peregrinefund.org
Library Coordinator
Main Phone:
208 362-8253
Research Library Links
Research
The Global Raptor Information Network (GRIN) is a website maintained by The Peregrine Fund to provide detailed information on diurnal birds of prey and to facilitate communication between raptor researchers of the world.
GRIN features include a comprehensive database on the distribution and population status of diurnal raptors, handbook-style species accounts, a large searchable bibliography, homepages for raptor researchers, a "Recent Raptor News" section, and links to numerous other related websites.
Please visit GRIN at globalraptors.org.
---
Species alphabetized by common name