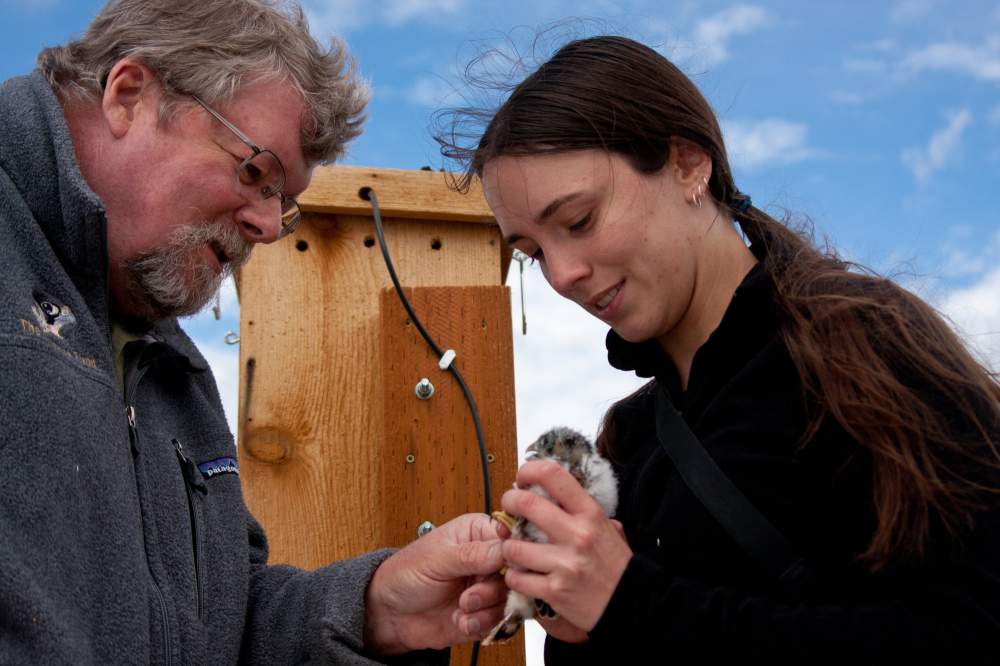 We are still working on moving this project's information into our new website. Please return later.
In response to long-term population declines of kestrels in North America, The Peregrine Fund's American Kestrel Partnership is unifying the data-generating capacity of citizen scientists with the research expertise of professional scientists to advance conservation of the American Kestrel.
The American Kestrel Partnership consists of more than 600 partners. We are recording data from more than 1,400 kestrel nests, from Alaska to Argentina.