2020 Calendar: celebrate 50 years with us!
Receive one free when you join.
Ordering offline? Use this form.
| | |
| --- | --- |
| Scientific Name: | Bubo lacteus |
| Population Status: | Least Concern |
| Body Length: | 66 cm (26 in) |
| Wingspan: | 140-164 cm (55-65 in) |
| Weight: | 56-110 oz (3.5-6.8 lbs) |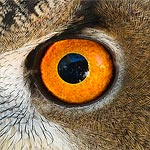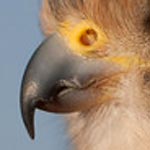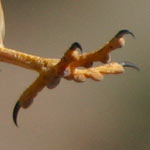 Did you know?
The Verreaux's Eagle-owl is also known as the Giant Eagle-owl or the Milky Eagle-owl and is named after Jules Verreaux - a botanist and ornithologist from France.
The Verreaux's Eagle-owl is the only owl in the world with pink eyelids, which appear as soon as one week after the owl hatches.
The Verreaux's Eagle-owl can have a territory as large as 7,000 hectares!
Young Verraux's Eagle-owls might accidentally fall to the ground when being mobbed by other birds, such as crows, who are trying to defend their own young from attack.
Scientists have documented young Verraux's Eagle-owls closing their eyes and pretending to be dead if they are approached by a potential threat while on the ground. They will remain immobile until they have been left alone for quite some time.
---
Photos needed! If you are a photographer and would be willing to donate photos of for use on this site, please email us.