2020 Calendar: celebrate 50 years with us!
Receive one free when you join.
Ordering offline? Use this form.
Scientific Name:

Megascops asio

Population Status:

Least Concern

Body Length:

6-10 in (15-25 cm)

Wingspan:

20 in (50.8 cm)

Weight:

5-7 oz (141-200 g)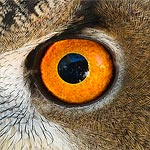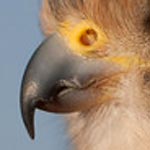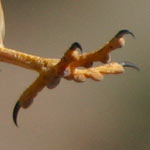 Did you know?
Once thought to be the same species, the Eastern Screech-owl is slightly smaller than the Western Screech-owl. Each species also has different and distinctive calls.
As you know, the Eastern Screech-owl's color ranges from gray to brown to reddish. Even young from the same nest may each be a different color.
The Peregrine Fund's World Center for Birds of Prey is home to a Western Screech-owl named Winston.
---
Photo gallery
Photos needed! If you are a photographer and would be willing to donate photos of for use on this site, please email us.